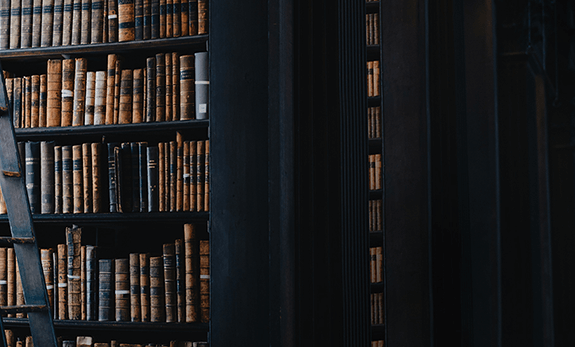 The survey Philanthropy in Central & Eastern Europe conducted in 2020 by Social Impact Alliance for Central & Eastern Europe and Kantar clearly indicates that companies will soon be motivated to engage in social activity by increasingly conscious customers and consumers. Already as many as 47% of Poles are willing to pay more for products and services offered by socially responsible brands. Social involvement is also expected by employees and investors. More conscious companies are beginning to adjust their strategies.
One thing is certain – business has the financial resources and other tools to effectively help tackle social problems. However, it needs clear rules, stability, and transparency.
If you wish to see a list of postulates and the recommendations how to grow corporate social engagement in Poland, please download the report below. If you want to change the site language, you can do so here:
DOWNLOAD REPORT "Corporate Philanthropy in CEE | POLAND"
In order to identify the challenges faced by companies wishing to engage in social activity in Poland, Social Impact Alliance for Central & Eastern Europe, UN Global Compact Network Poland, Kantar Poland, and Dentons held a series of individual and group consultations between May 26 and August 23, 2021, to which they invited representatives of companies, umbrella organizations for family businesses, corporate foundations and nonprofits, academic institutions, and national and international organizations supporting social engagement in Poland and in the region. They represent a voice of and support over tens of thousands of private and social entities in total. The aim of the project was to identify barriers and potential incentives for businesses willing to engage in social activity.
The following document presents the list of postulates and the recommendations developed on their basis. We hope that you will join us in their implementation. Together we can make a positive impact on the environment in which more than 4 million Polish companies operate, and in turn, on a society as a whole.
Postulates of "soft" actions
Dialogue with
the public sector
Conducting a dialogue with the public sector (government administration and representatives) regarding the proposed legislative changes, as well as other desired activities in the field of shaping tax practice, in particular issuing of explanations or guidelines (e.g. in the form of general tax interpretations).
Creating
a knowledge center
Creation of a freely accessible knowledge center containing legal and tax information, contract standards, research results, and promoting good practices, effective policies, mechanisms, tools, and inspirations.
Creating
a guide
Creation of a guide for entities starting their social activities, discussing in particular the legal and tax issues listed in this document.
Expanding
the educational offer
Development or expansion of educational offer:
of schools – in order to shape pro-social attitudes among children and youth;
of universities – in order to educate professionals and experts in corporate social responsibility and ESG and incorporate corporate social responsibility into the current academic curricula of other majors, especially management, finance, HR, marketing;
for training companies – in order to prepare and certify CSR/ESG experts and spread knowledge among management boards and other leaders.
Developing
standards
Developing standards of offering and reporting with emphasis on social impact, both for organizations and businesses.
Strengthening
umbrella organizations
Strengthening the role of umbrella organizations, particularly by increasing funding for activities that improve cooperation and dialogue between businesses and NGOs.
Better
networking
Better networking of actors involved or wishing to become involved in social activity (intra- and cross-sectoral).
Positive
narrative
Greater involvement of the media and other entities in the promotion of socially engaged companies (positive narrative in the media, competitions, rankings, plebiscites, awards).
Supplier
selection criteria
Increasing the significance of corporate social activities in the criteria for selecting partners and suppliers and in risk analysis.
Creating
nonprofits' database
Creation or supplementation of currently existing nonprofits' databases with dedicated offers and products for businesses.
Consultations' Participants
Abris Capital Partners
Academy for the Development of Philanthropy in Poland
Ashoka
B Corp / BETTER.
BASF Poland
BNP Paribas Bank Poland
Business Centre Club | Commission for Family Businesses
Ceetrus Poland / Nhood Poland
CMT Advisory
CSR Consulting
CSRinfo
Family Business Initiative Association (Stowarzyszenie Inicjatywa Firm Rodzinnych)
Family Business Institute (Instytut Biznesu Rodzinnego)
FAOO (Academy of Civic Organizations Foundation)
FISE (The Foundation for Social and Economic Initiatives)
ING Bank Slaski SA
Inspired
Klon-Jawor Association / ngo.pl
Kozminski University
Netguru
PISOP Center
Polish Donors Forum
Responsible Business Forum
Sawczuk Agnieszka
Sport Education Foundation
T-Mobile Poland
Tech To The Rescue
GET INVOLVED
Please consider supporting our undertakings financially or with your professional services, especially if you are a research institute, tax & legal company, advertising agency, PR agency, or media. Thank you.
SKONTAKTUJ SIĘ Z NAMI