STRATEGIC PHILANTHROPY
FOR MORE INFORMED, INTENTIONAL & IMPACTFUL GIVING

Money, time and knowledge are limited resources.
If we learn to use them wisely, we will change the world.
Social Impact Alliance for Central & Eastern Europe is an international think tank whose mission is to create a philanthropy-friendly ecosystem in CEE. We work towards systems changes and support those who want to make a positive social impact on our region by building awareness and culture of philanthropy, providing quality education, tools, and affecting public policy.
GET TO KNOW US BETTER
STRATEGIC PHILANTHROPY & IMPACT
Strategic philanthropy heals the causes, not the effects of social challenges. It is aimed at long-term solutions or systemic prevention of social problems. All strategic philanthropic undertakings are preceded by questions about their purpose, the way it'd be reached, and the ability to measure the effectiveness of the activities carried out.
Impact can be described as consequences of our activities, which can be both, positive and negative. Impact is determined primarily in the long term and includes permanent changes that affect the source of a problem. In strategic philanthropy impact is a key measure of effectiveness of the actions implemented.
PHILANTHROPY IN CEE 2020
Get to know the results of the first and only extensive research on philanthropy in CEE conducted with Kantar.
SEE THE RESULTS
OUR LATEST NEWS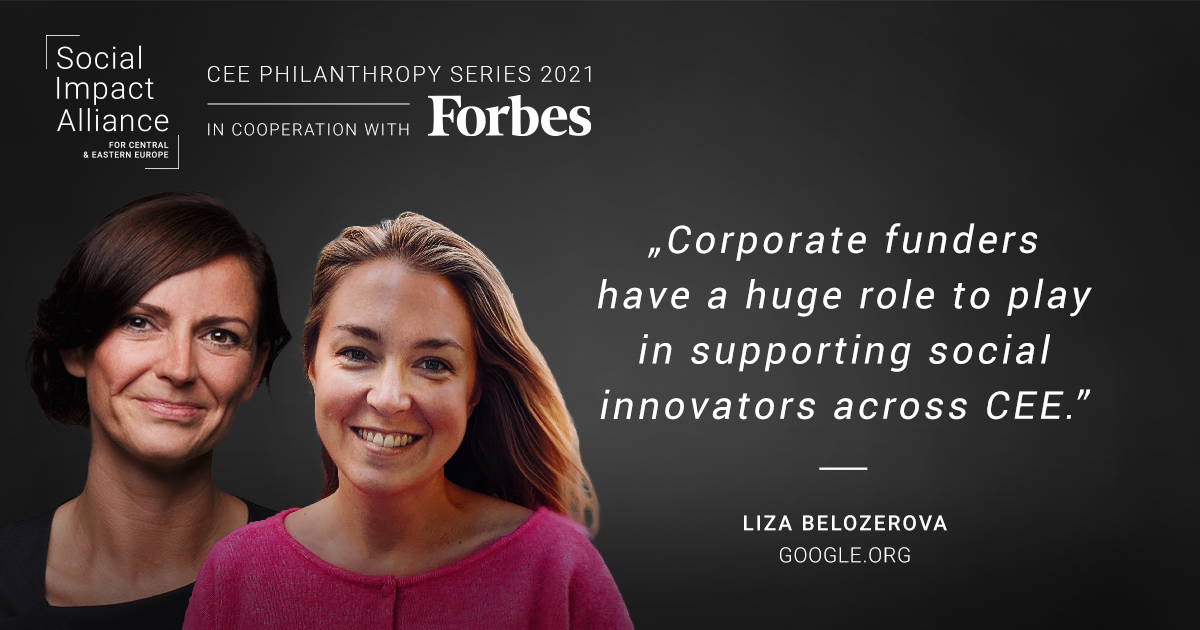 The article was co-authored by Liza Belozerova (Senior Manager at Google.org in Europe, Middle East and Africa) and Anna Korzeniewska (Founder of Social Impact Alliance for Central & Eastern Europe) as part of "CEE Philanthropy Series 2021". It was published on https://www.forbes.pl/ on December 31, 2021 in Forbes. Polish translation below....
READ MORE