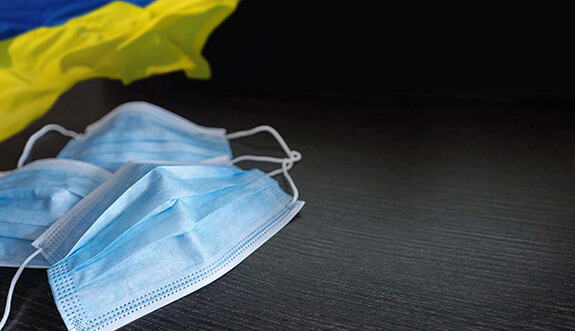 On February 24, 2022, the Russian invasion of Ukraine began. The global community – governments, people, companies and nonprofits reacted immediately. UN aid agency estimates there will be 5 million refugees due to this conflict. Most of them will flee to Poland. In post-pandemic Poland, however, 67% of nonprofits report problems with fundraising and financial liquidity. Since they are in the front line of fighting the crisis, this gap needs to be addressed if we want them to effectively support refugees in the months and years to come.
The fund was created to initiate and coordinate collective action among nonprofits, business and academia, to work on strategic solutions to answer long-term challenges resulting from the crisis. Thanks to access to and understanding of local context, actors and solutions, effective, multi-stakeholder action will be taken to meet challenges that are too big for a single organization to address.
Join us!
HOW IT WORKS
Through the re-granting program, unrestricted grants will be awarded to carefully selected nonprofits and co-impact initiatives to work on strategic solutions to long-term challenges mainly in the area of:
Education and childcare for Ukrainian citizens
Integration of Ukrainian refugees in welcoming societies
Language support for children and adults
Psychological and legal support for Ukrainian refugees
Employment opportunities for Ukrainian refugees
As this conflict may escalate into a long-term humanitarian crisis, building nonprofit organizations' capacity and financial sustainability is critical, especially in the area of fundraising, management, technology and communication.
IMPACT
Building a strong civil society and strengthening the region's impact ecosystem, composed of committed donors and strong, independent organizations, are essential to the development of resilient nations, capable of dealing with threats to peace, democracy and the rule of law. Now and in the future.
GET INVOLVED
The fund was created primarily with corporate and institutional donors in mind but if you are an individual donor, please know that your support will also be greatly appreciated and effectively invested in the most impactful solutions to the challenges arising from the war.
If you wish to make a wire transfer, please find our bank details below:
IBAN (USD): PL29 1030 0019 0108 4006 0114 0931
IBAN (PLN): PL76 1030 0019 0109 8503 4000 4809
BIC/SWIFT: CITIPLPX
Account owner: Fundacja Rozwoju Talentow
Bank name: Bank Handlowy w Warszawie S.A.
Bank address: Senatorska 16, 00-923 Warsaw, Poland
If you wish to donate online, please click the button DONATE below:
If you have any questions, please feel free to contact us. We will be happy to assist you. Thank you.